Next available delivery slot: Sunday, 3rd December 2023, between 3.30 pm & 8.30 pm
DESCRIPTION
Summery, tropical flavours assimilate beautifully in this tart to create a soulful symphony reminding you of piña coladas by the beach.
With a base almond white chocolate crunch, the balanced mango passion fruit cremeux strewn with fresh pineapples is laced with a light genoise sponge and finally topped with a tender coconut mousse & a passion fruit gel
Storage
Product needs to be refrigerated upon receipt and consumed within 2 days. Ideally this needs to be taken out of the fridge 20 minutes prior to service and consumed at room temperature. With time, this product might have some water loss around the circumference due to osmosis occuring within the fresh fruit. This is a natural process with fresh fruit desserts and does not need to be worried about.
Allergens
Contains dairy & tree nuts
Size
Individual: 3 inches (Serves 1) Petit: 6 inches (Serves 4 to 5) Grande: 8 inches (Serves 7 to 8)
Chef's note
Tropical flavours have always been a big deal in India because of the weather most of the year, This flavour was just that, an attempt to give flavour to the words a breath of fresh air. With it's super light & zingy flavour notes this entremet is a summer delight!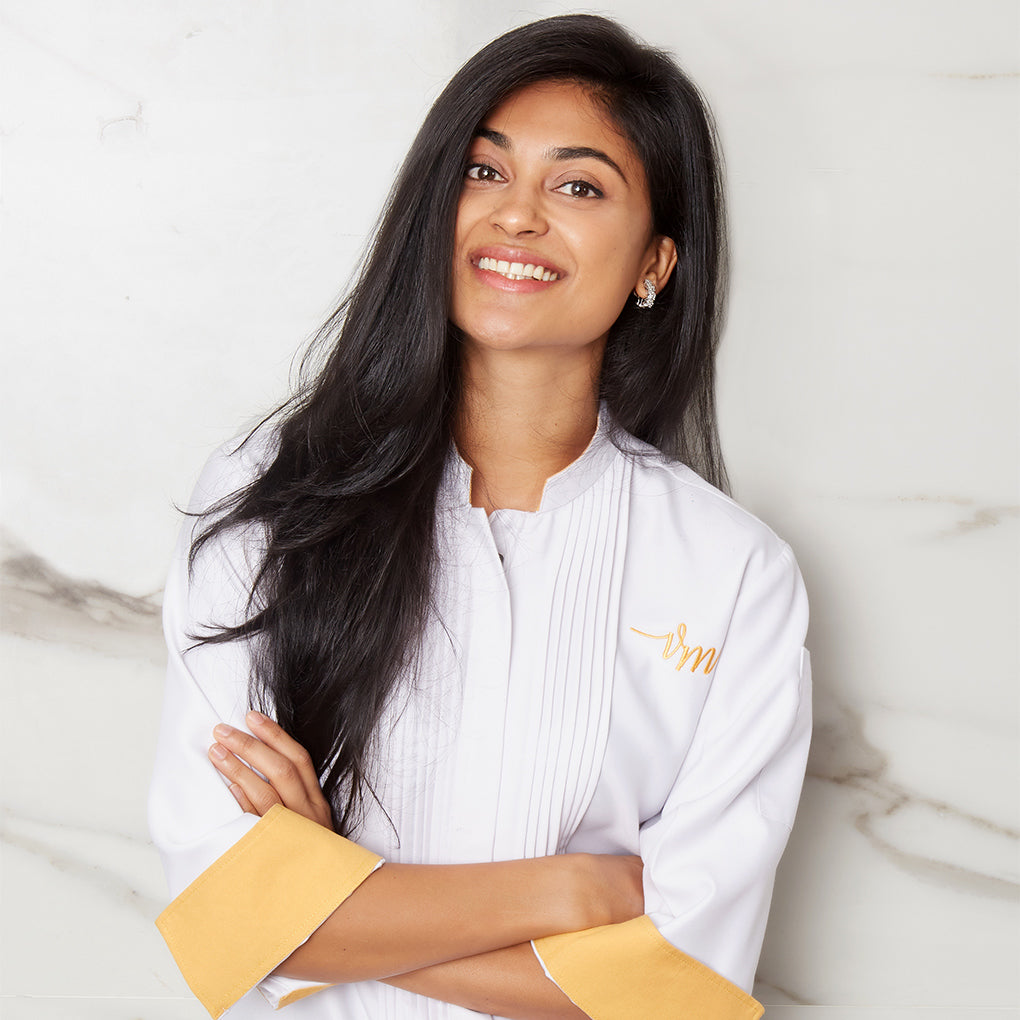 Check if we deliver to you