Next available delivery slot: Sunday, 3rd December 2023, between 3.30 pm & 8.30 pm
DESCRIPTION
Recreate that refreshing first sip of a tangy lemonade on a sweltering summer afternoon with this entremet that heroes the sunny acidity of lemon & berries and texturizes it with hints of pomegranate pearls.
With layers of berry gel, Madagascan vanilla cheese mousse, feather light strawberry Madeleine sponge & zesty lemon curd, the Blanche is perfect for our berry cheesecake lovers.
Ingredients & origin
Pomegranrate: Farms in the Western region of Maharashtra
Storage
Product needs to be refrigerated upon receipt and consumed within 2 days. Ideally this needs to be taken out from the fridge 20 minutes prior to service and consumed at room temperature.
Allergens
Contains dairy & tree nuts
Size
Individual: 3 inches (Serves 1) Petit: 6 inches (Serves 6 to 8) Grande: 8 inches (Serves 10 to 12)
Chef's note
I love a good cheesecake but doing things the traditional way is not the VM way. We wanted to bring something unique to this dessert and that's when we decided to incorporate pomegranates, one of the most underrated, Maharashrian origin fruit, in the mix. The layers of berry & citrus provide the perfect backdrop for the gorgeous little pomegranate pearls.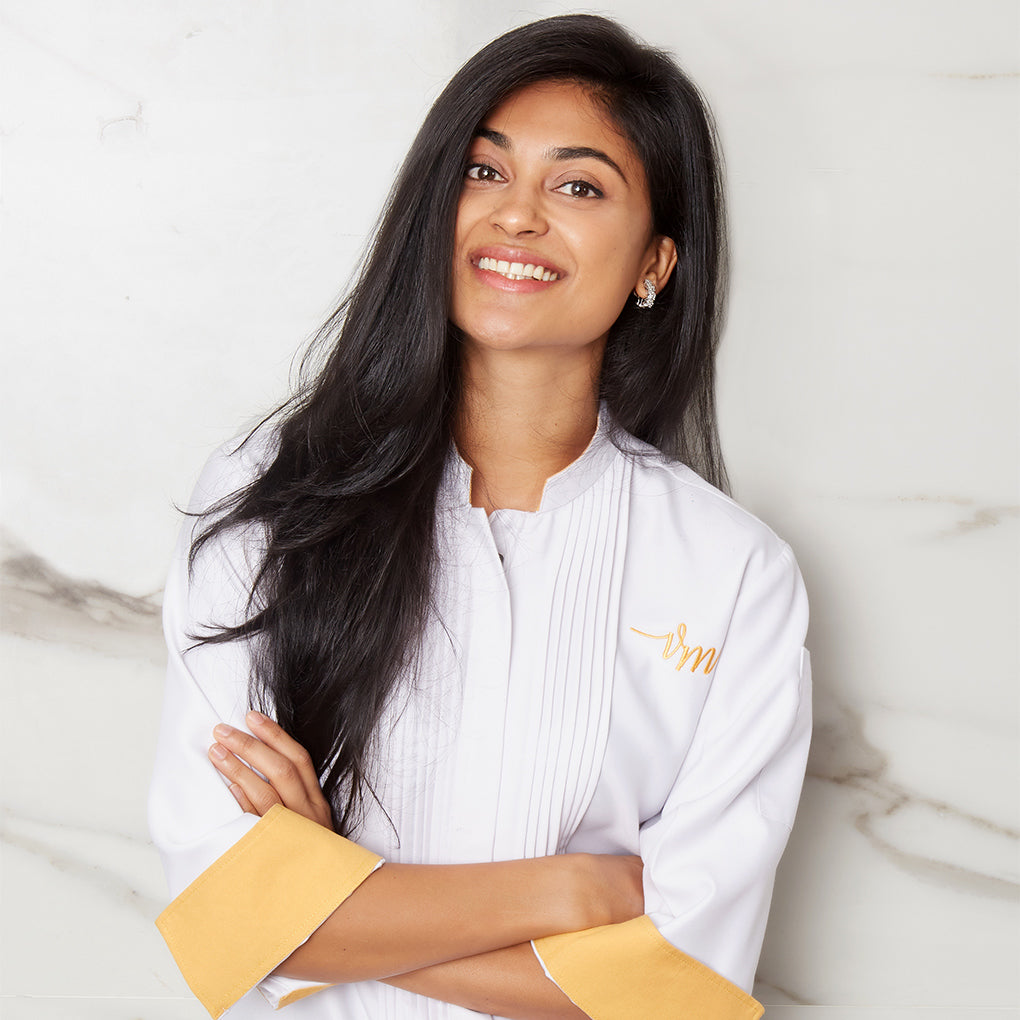 Check if we deliver to you